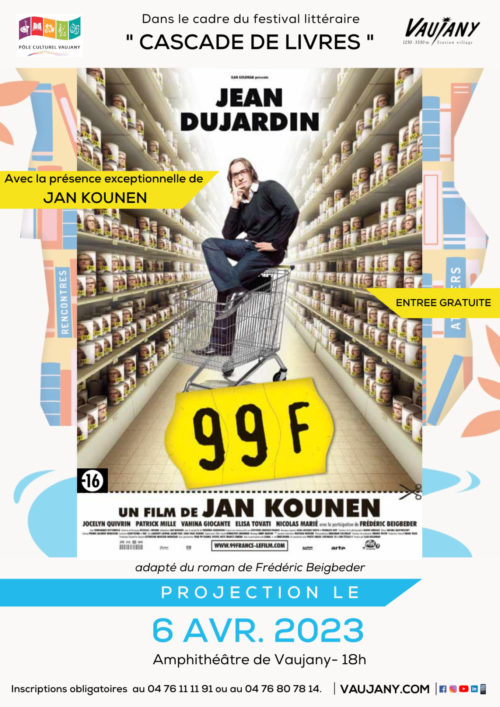 As part of the literary festival "Cascade de Livres", we are showing the film "99 francs" free of charge. The screening will be followed by a meeting and exchange with the director, Jan Kounen.
"Octave is the master of the world: he is an advertising copywriter. He decides today what you will want tomorrow. For him, "man is a product like any other". Octave works for the biggest advertising agency in the world: Ross & Witchcraft, nicknamed "The Ross". He is covered in money, girls and cocaine. Yet he has doubts.
Two events will change the course of Octave's life. His love affair with Sophie, the agency's most beautiful employee, and a meeting at Madone's to sell an ad film to the dairy giant. The gifted Octave then goes crazy and decides to rebel against the system that created him, by sabotaging his biggest campaign.
From Paris, where agency bosses negotiate, to Miami, where a commercial is shot on antidepressants, from Saint-Germain-des-Prés to a lost island in Central America, will Octave manage to escape his golden prison? "
Date
Thursday 6 April 2023 at 6 pm.
Location
Amphithéâtre (Cinéma)
38114 Vaujany
Réservation
Reservation required.