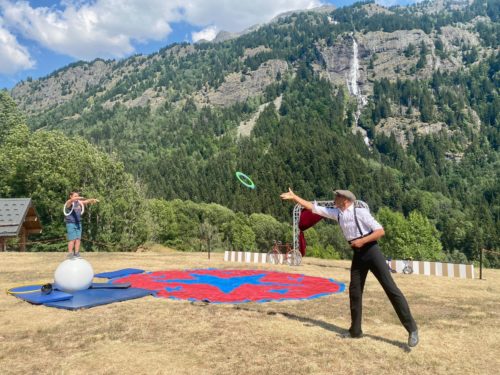 As part of the Vaujany Circus Festival, which will take place from July 14 to 16, the Wahou company invites you to discover and learn about the art of circus. On the program: acrobatics, juggling and smiles guaranteed!
The children present 4 days during the workshops will present a show at the opening of the festival on July 14th at 11am.
Date
From Monday 10 to Friday 14 July 2023 at 10 am.