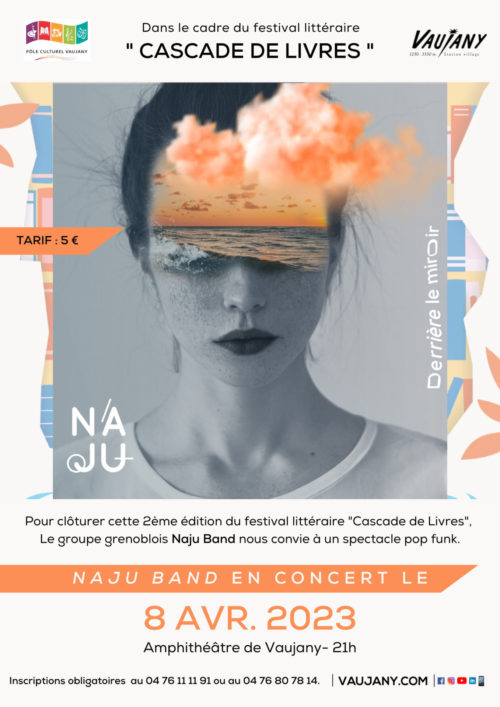 To close this 2nd edition of the literary festival "Cascade de Livres", the Grenoble band "Naju" invites us to a pop funk show.
A concert accompanied by 5 musicians juggling between lyricism and groove, guitar hand and violin under the elbow, coming to interpret among others the 9 titles from their album "Derrière le miroir", released in December 2022.
Date
Saturday 8 April 2023 at 9 pm.
Location
Amphithéâtre - Cinéma
38114 Vaujany
Réservation
Réservation obligatoire au 0476111191 ou au 0476807814