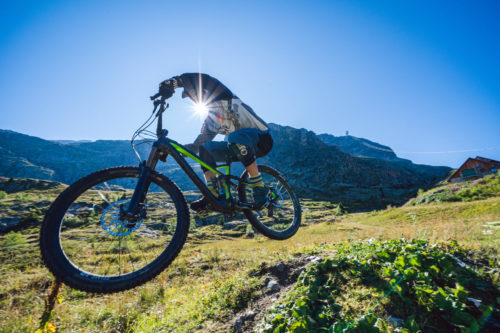 The instructor adapts to your level to advise you in Cross Country or Enduro. More of a pedal rider? It's the X country and the banks of the Romanche More of a downhill ride? The Enduro is for you: Bring your bike! Registration at the welcome drink on sunday evening or at the Tourist Office (depending on availability).
After an evaluation of the participants' level and their wishes, the French Cycle Instructor proposes an adapted mountain bike outing. Location: "Les Bords de La Romanche" (10m difference in altitude) or "De La Villette au Verney" (600m difference in altitude)
Date
Tuesday 9 August 2022 between 1.45 pm and 5 pm.

Monday 15 August 2022 between 1.45 pm and 5 pm.

Wednesday 24 August 2022 between 8.45 am and 12 pm.
Location
Office de Tourisme
5 Place du Téléphérique
38114 Vaujany