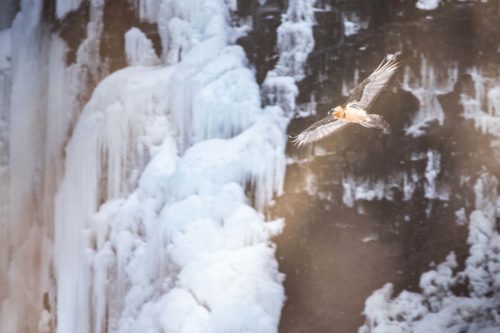 Photographic series from the wildlife film Le Pari by Baptiste Deturche. These images highlight 5 increasingly rare and endangered species in our mountains: the mountain galliformes.
Mountain galliformes? But what are they? They are very special birds that can be found in our mountain ranges, from the forests to the peaks. This family includes the black grouse, the capercaillie, the hazel grouse, the rock ptarmigan and the rock partridge.
A word from the author
"With a scientific background in the environment and documentary filmmaking, I put all my knowledge at the service of the image and the environment.
I have been lucky enough to work for some of the great names in French wildlife cinema, such as Anne and Erik Lapied, for whom I have made several images. I also edited Daniel Rodrigues' film, framed for the film "Echilibru, dans la peau de l'ours" by Jérôme Fatalot, Victor Jullien and Eve Cerubini and in 2020 I directed my first film, "Fjellrev, la quête scandinave".
My leitmotif is awareness. What's the point of spending hours with your feet in the snow, what's the point of climbing 900m to go and see species that will no longer exist tomorrow, if not to share it with a large audience, to interest them and make them aware of the importance of our actions and of protecting the environment as a whole. "
The film Le Pari will be screened in Vaujany on 24/07 and will be shown in various cinemas. To find out the dates, visit: www.baptistedeturche.com/dates
Date
From 21/06 to 31/08/2023, daily.
On the opening hours of the Cultural Centre.
Location
Espace Musée de Vaujany & Médiathèque
38114 Vaujany