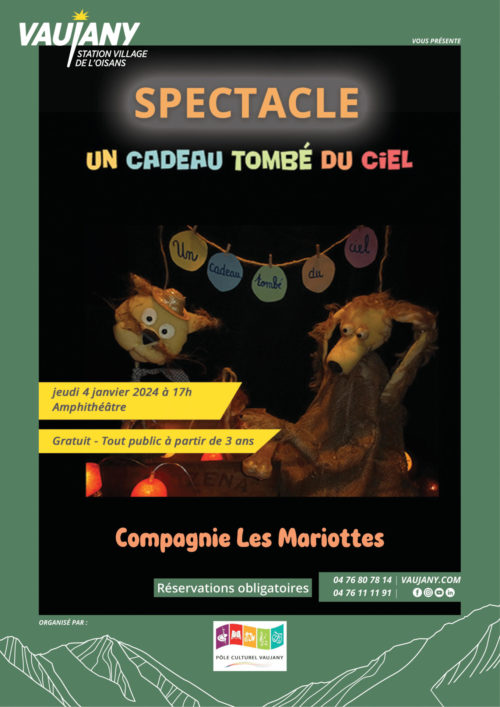 Shadow theater, sight puppets and bag puppets made from natural fibers and fabric, live sound and music.
The story: on a beautiful Christmas Eve, a young boy with no family or home asks his dog Vagabond to find another master, as he has nothing to offer him. The dog is very attached to him and can't bring himself to leave him. His meeting with Ficelle, a mischievous and cunning cat, a family of mice and other companions will enable our two friends to spend the most beautiful of all Christmases.
A magical family show full of surprises, with a reconstructed wooden set of late 19th-century Montmartre, subtle lighting effects, shadow theater and lively puppets.
Date
Thursday 4 January 2024 between 5 pm and 6 pm.
Location
Amphithéâtre (cinéma)
38114 Vaujany
Réservation
→ Registration at the welcome drink on sunday evening or at the 04 76 11 11 91 or at the 04 76 80 78 14 depending on availability.