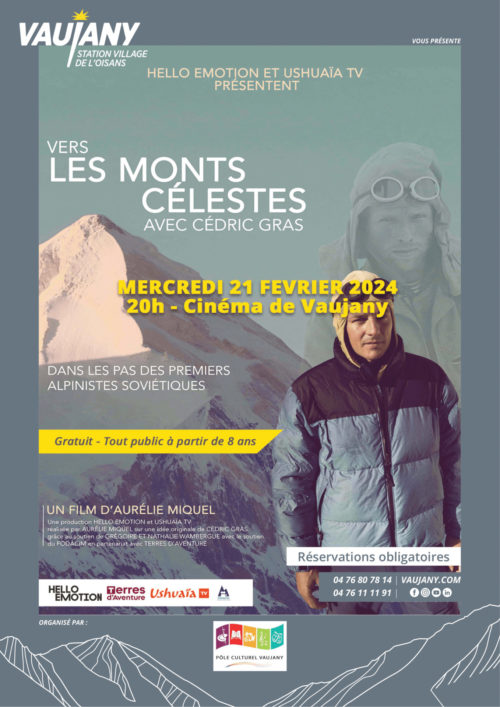 Writer Cédric GRAS follows in the footsteps of Stalinist mountaineers in Kyrgyzstan.
Pioneers of Central Asian exploration, they were the first to reach the highest peaks of the Celestial Mountains. The film retraces one of their expeditions to Khan Tengri, whose approach has now become a magnificent glacier trek.
Date
Wednesday 21 February 2024 between 8 pm and 9 pm.
Location
Amphitéâtre (Cinéma)
38114 Vaujany
Réservation
→ Registration at the welcome drink on sunday evening or at the 04 76 11 11 91 or at the 04 76 80 78 14 depending on availability.