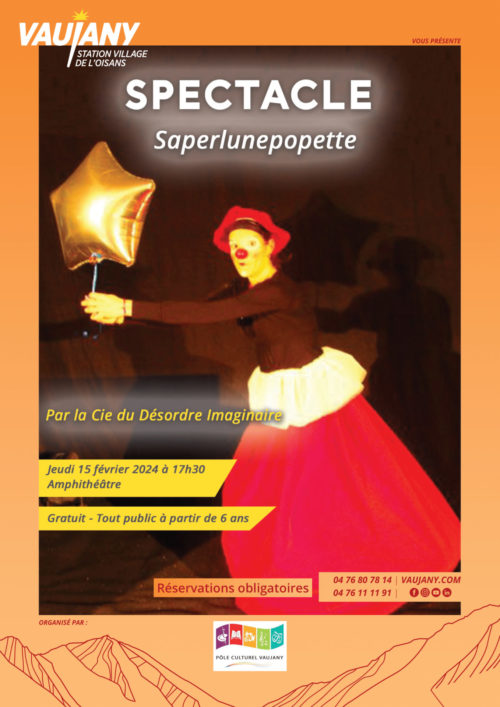 How does the moon turn from full moon to half moon to crescent?
It's all thanks to Saper, who pampers and cares for her. But Saper is getting old and is waiting for his successor. What a surprise when a clumsy, dreamy clown shows up! Popette has to prove to the wise old man that she's up to the task.
Date
Thursday 15 February 2024 between 5.30 pm and 6.30 pm.
Location
Amphithéâtre (cinéma)
38114 Vaujany
Réservation
→ Registration at the welcome drink on sunday evening or at the 04 76 11 11 91 or at the 04 76 80 78 14 depending on availability.
Pôle Culturel
Address
11 route de la Cour Basse
38114 Vaujany