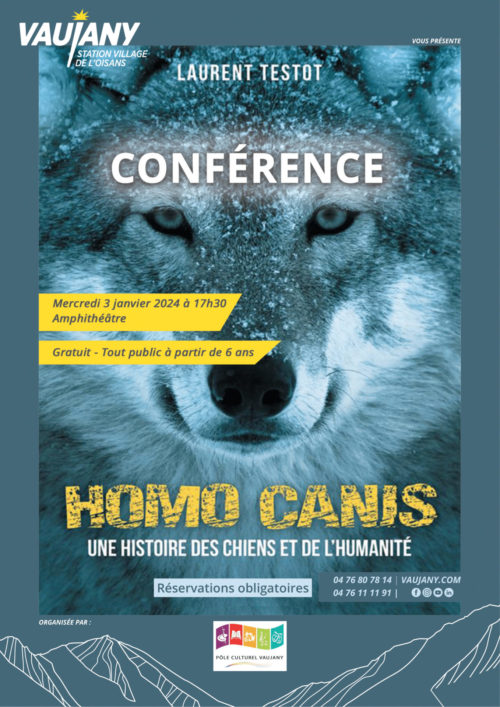 Conference " l'histoire des chiens racontée par eux-mêmes " by Laurent TESTOT. Laurent will recount the shared history of dogs and humans, from the point of view of our four-legged friends.
You'll learn all about canine secrets great and small: the recipe for turning Loup into a Chihuahua; why Patou has to be as white as snow? And the true story of Barry, the legendary Saint Bernard.
Date
Wednesday 3 January 2024 between 5.30 pm and 7 pm.
Location
Amphitéâtre (cinéma)
38114 Vaujany
Réservation
→ Registration at the welcome drink on sunday evening or at the 04 76 11 11 91 or at the 04 76 80 78 14 depending on availability.