Our Famille Plus providers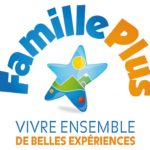 Vaujany and all of its Family Plus partners are committed to providing an adapted and personalised welcome to each family for an unforgettable holiday.

Restaurant " Ida " located in the V**** hotel in Vaujany. A warm place where you will find a bistronomic cuisine for a moment of escape and sharing
A playroom is available for children.
More info: Ida restaurant
Restaurant La Table de la Fare

Regional specialities à la carte, daily specials and a bar for a cosy "après-ski" on a large terrace.
Place du Téléphérique
38114 Vaujany
Website :latabledelafare.addock.co/
Telephone: 04 76 80 82 40
E-mail : latabledelafare@orange.fr
> Restaurant Le chalet gourmand

Located in the heart of the village, the Chalet Gourmand welcomes you in a warm and modern atmosphere. The chef offers creative and gourmet cuisine, mountain specialities as well as wood-fired pizzas to eat in or take away.
Website : Le chalet gourmand
Telephone : 04 76 80 77 11
E-mail : lechaletgourmand38114@gmail.com

Situated in the "Espace Nature & Loisirs du Collet,", in a wonderful environment, this restaurant welcome all the day.
Telephone : 0670331837
E-mail : lecollet.38114@gmail.com

The Stou brasserie is located in the heart of the Vaujany Sports & Leisure Centre. You will have a pleasant time in the modern dining room, dressed in wood and stone with a beautiful fireplace.
Telephone : 04 76 11 11 93
E-mail : christiancaubet@live.fr

It offers a gourmet and refined menu based solely on fresh products. Its decoration, worked, makes full concession to the modernity while privileging the felted heat of the mountain interiors.
Website : Hôtel-restaurant Les Cimes
Téléphone : 04 76 09 04 09
E-mail : lescimes@eurogroup-vacances.com

Restaurant located on the Montfrais plateau, accessible free of charge by foot via the Montfrais cable car.
Enjoy a good time at the Vaujaniat, taking advantage of its wide open spaces and its large menu. A great way to spend time with your family.
Only in winter season
More info : Le Vaujaniat
Residences Les Haut de la Drayre

The 3 chalets that make up the residence are south facing, close to the village centre and a shopping mall with restaurants. The ski lifts are 400 m away and accessible by escalator.
More info : Les Hauts de la Drayre

In a hushed and refined atmosphere, the hotel Le V**** in Vaujany is a modern and warm place to live where art of living, cocooning and gastronomy are combined.
More info: Hôtel le V****

Cosy, warm and modern, the hotel's rooms are perfect for relaxing after a day of skiing. They are spacious and some even have a balcony with a view.
Website : Hôtel-restaurant Les Cimes
Telephone : 04 76 09 04 09
E-mail : lescimes@eurogroup-vacances.com
La Perle de l'Oisans ****

The chalet is composed of 11 flats from 72 to 150m².
Particularly spacious and bright, they are all south-facing with a dazzling view of the Eau d' Olle valley, the Fare waterfall and the Grandes Rousses massif.
More info : La Perle de l'Oisans****

Named after its 18th century owner, La Féé Dora, this chalet is located in the heart of the village. It is one of those emblematic chalets that illuminate the history of Vaujany…
More info: Chalet La Fedora ****