This via ferrata starts next to the magnificent Fare waterfall, on the slopes of the Massif des Grandes Rousses. Suitable for beginners aged 14+ and more experienced climbers, the route is split into different sections that can be completed separately.
The waterfall (difficulty D+)
An exposed itinerary running alongside the mythical "Fare Waterfall" with vertical, but physically accessible, passages.
You can take the escape path to avoid the second section of the via ferrata and head back down towards La Villette.
Footbridges (difficulty D)
This is an easier itinerary, threading along the wooded slopes of the wall, ending with two long footbridges.
These bridges overlook the thalweg and provide access to a more vertical wall to reach the "Waterfall" route.
Climb/descent of the via ferrata, departing from La Villette:
Departure from car park – at an alt. of 1,325 m
Difference in altitude – 118 m
Climbing time – 40 mins
Descent from the top at an alt. of 1,715 m – 1 hour 30 mins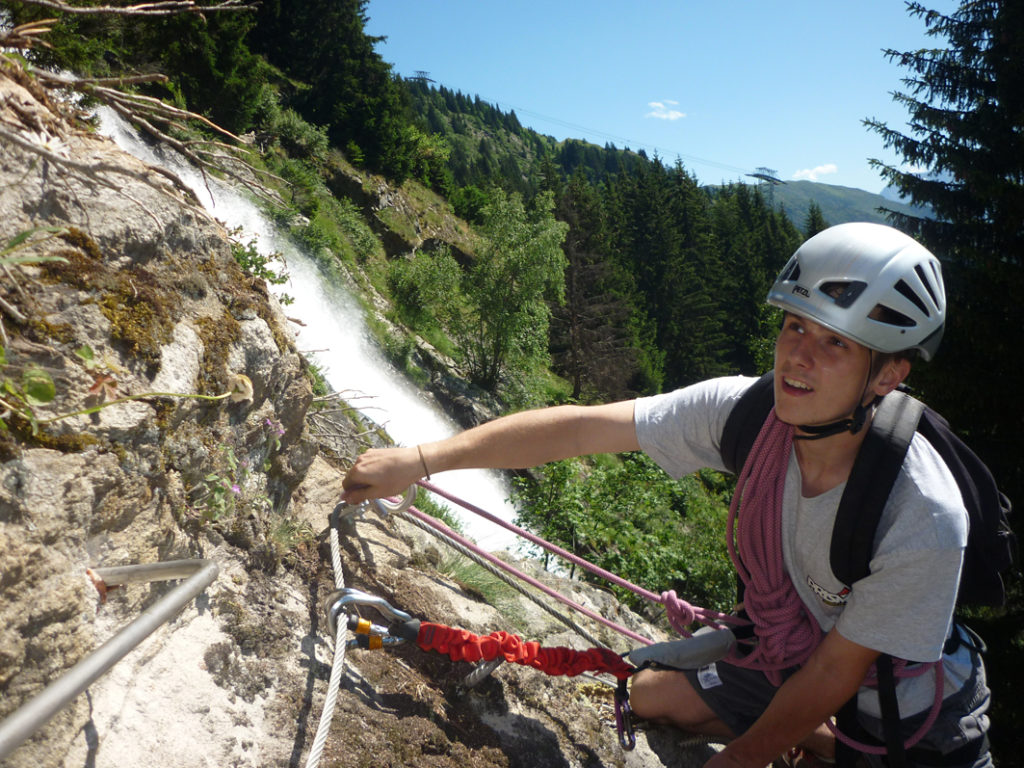 Book a guide to accompany you at the
Bourg d'Oisans guides office: +33 (0)4 76 80 42 55
Inexperienced adults and minors who are not accompanied by an experienced adult are forbidden from attempting the via ferrata.
Do not use the via ferrata during stormy weather or at night. SOS: 112  
Equipment can be rented from the "Ride 4 Life" store on +33 (0)6 87 04 23 47, located Place du Téléphérique.
Information: Tourist Office on +33 (0)4 76 80 72 37