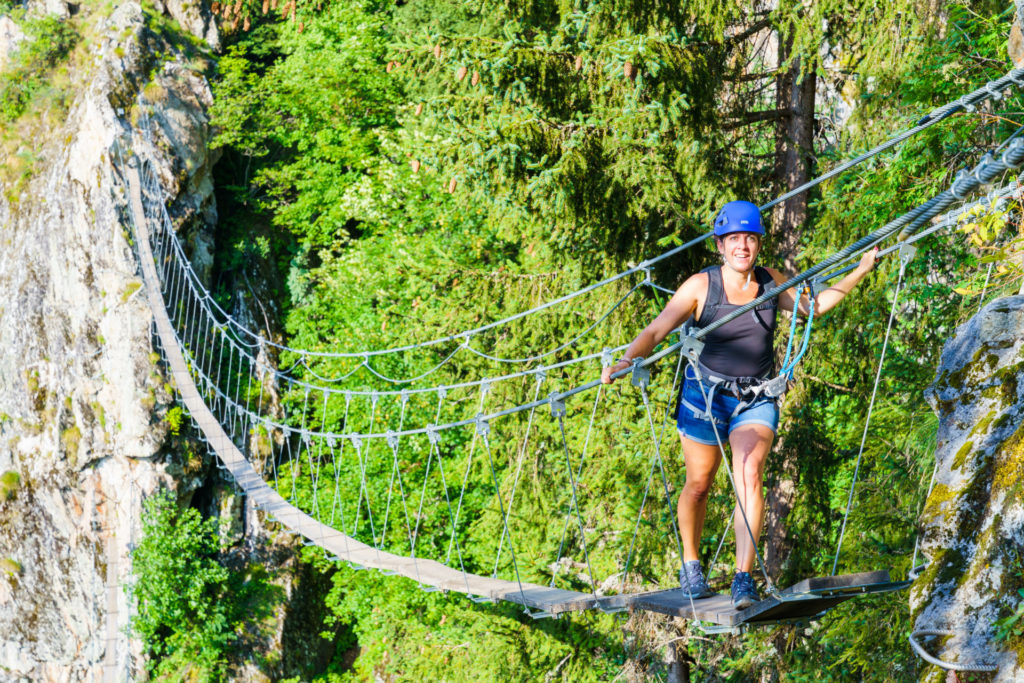 On the slopes of the Grandes Rousses Massif, this via ferrata starts at the edge of the magnificent La Fare waterfall. Several sections, which can be completed separately, make up the route, which is accessible to beginners from the age of 14 and to the most experienced climbers.
The waterfall (difficulty D+)
An aerial route along the mythical "Cascade de la Fare" through vertical but physically accessible passages.
An escape route allows you to avoid the second section of the via Ferrata and to descend towards La Villette.
The footbridges (difficulty D)
This is an easier route, which winds its way along the wooded slopes of the wall to reach the crossing of two large footbridges.
These footbridges overlook the talweg and allow access to a more vertical wall to join the "La Cascade" route.
Access/return to the Via Ferrata from La Villette :
Departure from the car park – alt 1325m
Difference in altitude – 118m
Access time – 40mn
Return from the summit 1715m – 1h30
Have a guide accompany you:
Bureau des guides de Bourg d'Oisans : 04 76 80 42 55
Christelle Morin – Climbing instructor
06 83 14 05 74 – ski.christelle@gmail.com
The Via Ferrata is forbidden to inexperienced adults and to minors not accompanied by an experienced adult.
Do not attempt the Via Ferrata in stormy weather or at night. RESCUE: 112
Possibility of hiring equipment from the "Ride 4 Life" shop on 06 87 04 23 47 Place du Téléphérique.
Information: Tourist Office 04 76 80 72 37