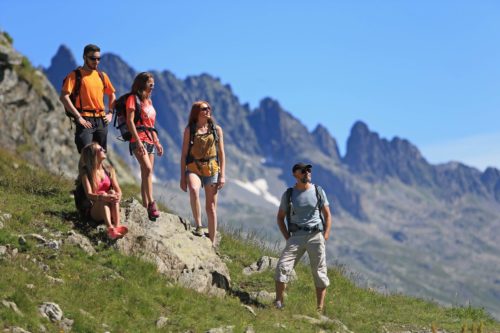 A family tour around the Alpette lakes - Half-day hike, easy level - provide a ticket for the cable car. Height difference: 70m. Registration at the welcome drink on sunday evening or at the Tourist Office.(depending on availability).
The Alpette plateau is made up of several high altitude lakes which are easily accessible by cable car. A walk between rocky slabs and meadows that allows you to appreciate the local flora and fauna. (difference in altitude 70m)
Date
Wednesday 10 August 2022 between 1.45 pm and 5 pm.

Tuesday 16 August 2022 between 8.45 am and 12 pm.

Thursday 25 August 2022 between 1.45 pm and 5 pm.
Location
Office de Tourisme
5 Place du Téléphérique
38114 Vaujany
Prices
Full price: 18 €, Reduced price: 12 € (with discovery pass).