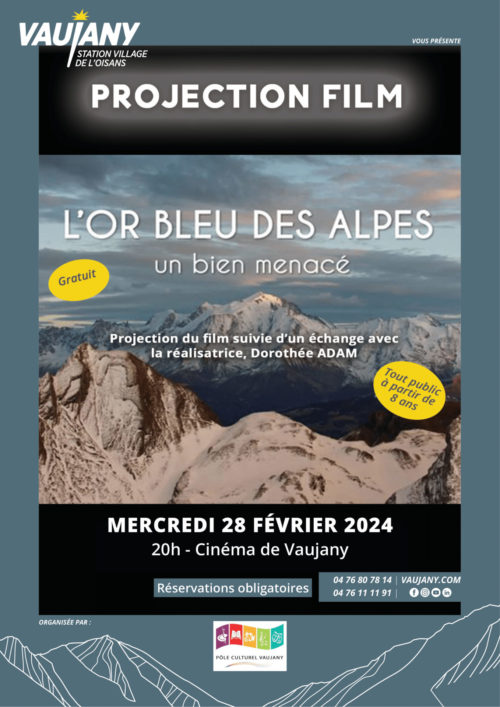 On the roof of Europe, in the icy waters of the Alps, a handful of scientists, divers and mountaineers are embarking on unprecedented explorations.
From the summit of Mont-Blanc to the depths of high-altitude lakes, all are pursuing the same goal: to demonstrate the vulnerability of our most precious resource, freshwater. An exceptional film in which human adventure, science and ecology combine to alert us to what is at stake right at the source of our water. At the end of the film, meet and chat with the director, Dorothée ADAM.
Date
Wednesday 28 February 2024 between 8 pm and 9 pm.
Location
Amphitéâtre (Cinéma)
38114 Vaujany
Réservation
→ Registration at the welcome drink on sunday evening or at the 04 76 11 11 91 or at the 04 76 80 78 14 depending on availability.