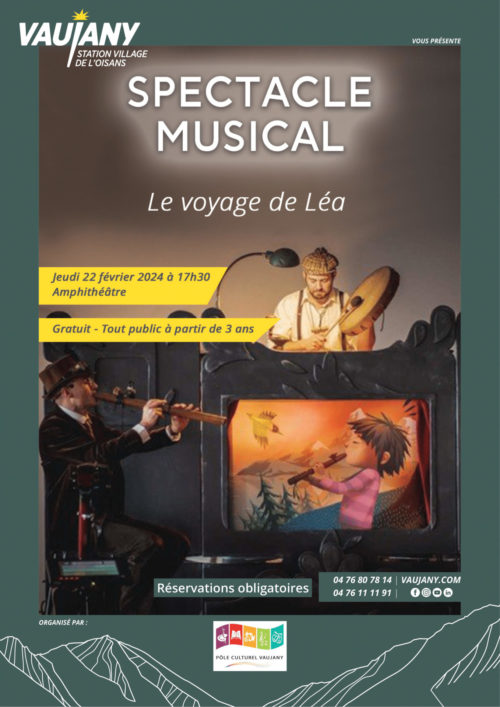 Why doesn't Lea sleep?
If her eyes stay open, perhaps they need to see new horizons. If her ears hear the slightest noise, maybe they're looking for new sounds. If her head is going round in circles, maybe she needs to change her ideas.
Date
Thursday 22 February 2024 between 5.30 pm and 6.15 pm.
Location
Amphithéâtre (cinéma)
38114 Vaujany
Réservation
→ Registration at the welcome drink on sunday evening or at the 04 76 11 11 91 or at the 04 76 80 78 14 depending on availability.
Pôle Culturel
Address
11 route de la Cour Basse
38114 Vaujany