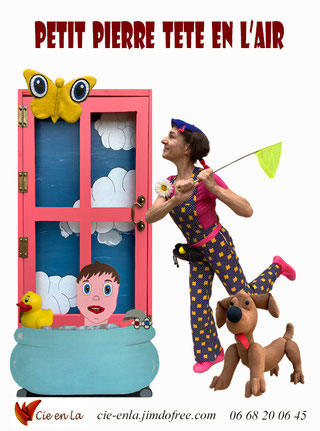 Little Peter is playing with his plastic duck in the bath when suddenly the window opens... The draught scatters the boy's eyes and mouth all over the house! Is the mouth in the kitchen gobbling up food?
Don't the eyes devour the books in the library? Caroline, Petit Pierre's older sister, goes looking for them. Fortunately Oscar, the dog, will help her… Unless he prefers to play, chase butterflies, chew socks and take a nap.
Date
From Monday 7 to Tuesday 8 August 2023 between 4.30 pm and 4.20 pm.
Location
Salles des Fêtes
11 route de la cour basse
38114 Vaujany
Réservation
Reservation required.