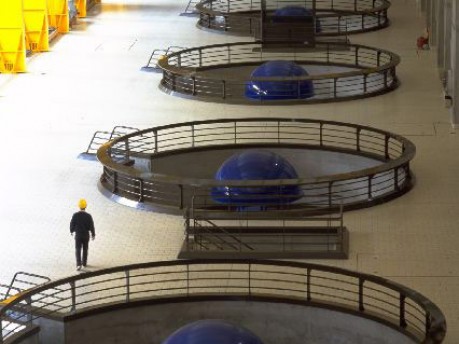 This guided tour will take you to different parts of the upper factory (machine room, valve rooms,...) to discover how this extraordinary power plant works.
The Grand'Maison hydroelectric power station (located at the foot of the Vaujany resort) consists of two plants with a total of 12 generating units.
The outdoor plant is equipped with 4 Pelton turbine groups; the underground plant is composed of 8 "reversible" groups (turbine and pump).
For safety reasons, the tour does not include the underground plant.
The tour is open to children aged 12 and over (with proof of identity).
Date
From 04/07 to 31/08/2023, every Tuesday and Thursday at 10 am.
Location
Musée EDF Hydrélec
Route du Lac
Le Verney
38114 Vaujany
Réservation
Sur inscription uniquement (plus d'informations à venir).