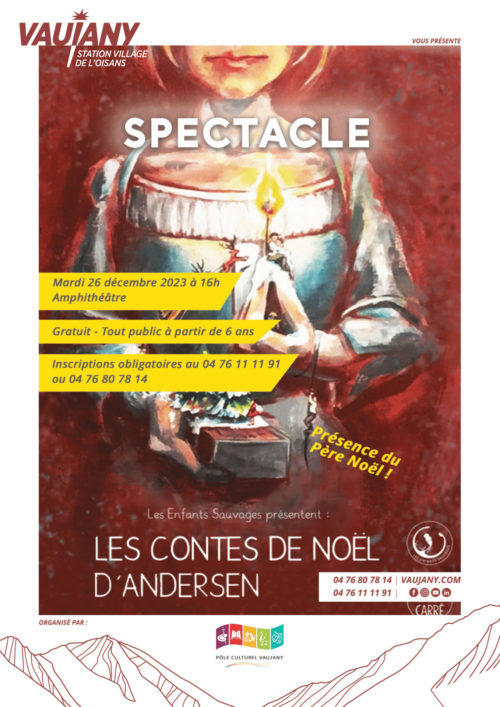 Extend the magic of Christmas by sharing this show with your children !
What if the character of the match seller had grown up? She would no doubt travel from town to town, braving the winter and the cold. She would bring young and old together to recite the fabulous stories that sprang from the flame of her matches. She would reveal her secrets and warm the hearts of all those who crossed her path… Rediscover with your family the magic and poetry of Andersen's Christmas Tales, for everyone to enjoy!
Date
Tuesday 26 December 2023 between 4 pm and 4.45 pm.
Location
Amphithéâtre (cinéma)
38114 Vaujany
Réservation
→ Registration at the welcome drink on sunday evening or at 04 76 11 11 91 or 04 76 80 78 14 depending on availability.