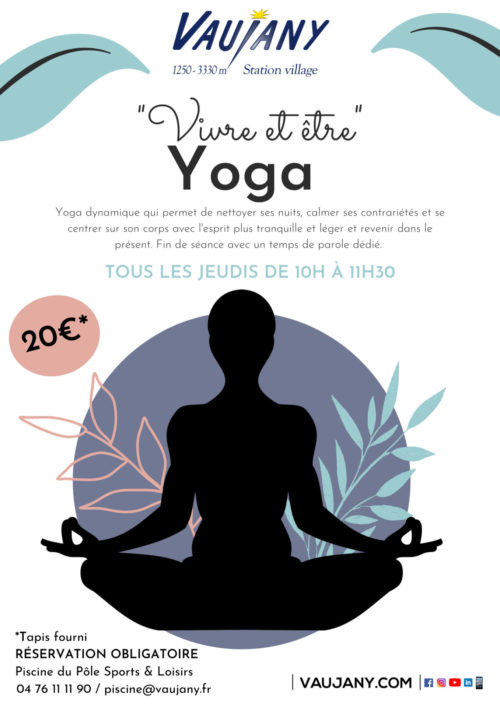 Dynamic yoga. Mats provided.
Yoga "Between Americas and Asia" has a spiritual and physical dimension
It follows the Amerindian philosophical concepts through the elements (fire, water, air, ether, earth) and the totem animals (eagles, boars, bears, jaguars)
and Tibetan concepts through the 5 Tibetan rites which, through their movements, help digestion, calm stress and increase the level of energy and endurance.
At the end of the session, a time of speech is opened with respect for others and for oneself, the use of the talking stick which allows to listen and to hear the participant who holds it and to take time to reflect to ask a question or to express his feelings.
The values of respect for one's body and environment, responsibility for one's movements and one's ability to do them, non-judgement, and safety for everyone,
The benevolence of each person is the key to a good course of the course.
Date
From 05/01 to 20/04/2023, every Thursday between 10 am and 11.30 am.
RDV devant l'Office de Tourisme à 9h50.
Réservation
Registration at the swimming pool.
Pôle Sports et Loisirs
Address
108 Route des combes
38114 Vaujany