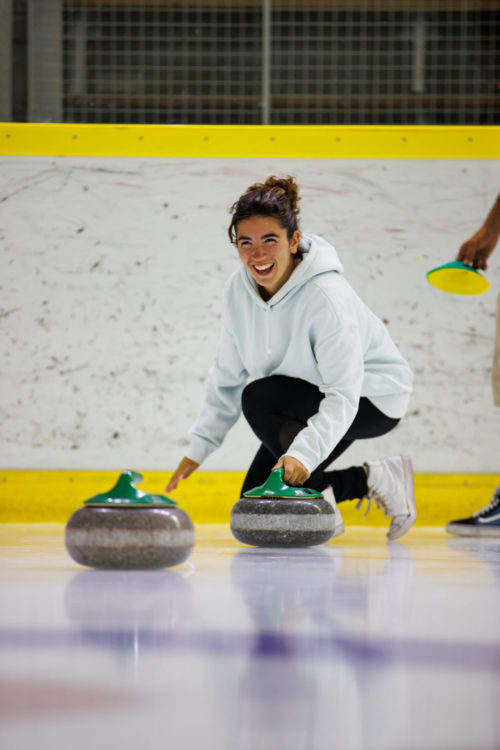 Discover this Olympic sport and its ancestor with family or friends, be the best to place your stones!
An Olympic discipline since the 1924 Olympic Games in Chamonix, this precision and strategic sport is played in teams and aims to place granite stones as close as possible to a target drawn on the ice, called the house.
Date
From 01/01 to 15/04/2024, every Monday between 7.30 pm and 9 pm.
Location
Patinoire du Pôle Sports et Loisirs
Patinoire du Pôle Sports et Loisirs
38114 Vaujany
Réservation
→ Registration at the welcome drink on sunday evening or at the Tourist Office, depending on availability.
Office de Tourisme de Vaujany
Address
5 place du Téléphérique
38114 Vaujany