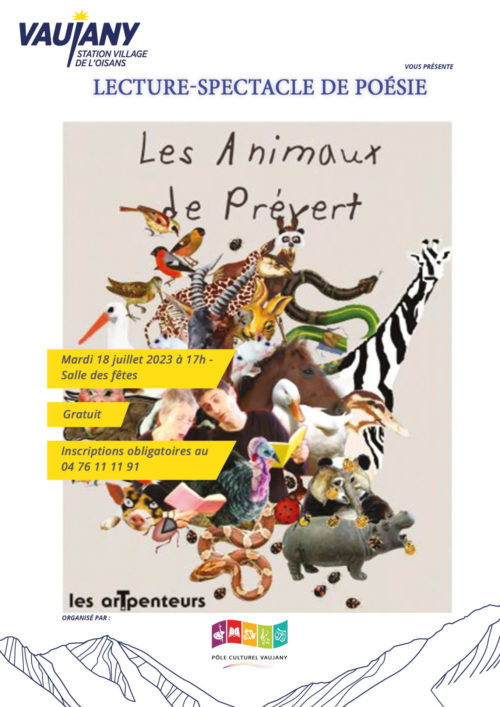 Donkey, chaffinch, frog, cat, mouse, bird, turkey, snails, sheep, whale, giraffe, antelope, fox, hare, lion... Against a red velvet backdrop, the show gives pride of place to the figure of the Animal, which is very present in the work of Jacques Prévert.
This poet with a green voice spontaneously uses popular language to better express his revolt against order and dogma and to unmask all those who stand in the way of joy and freedom. His poetry, often visual, is written to be spoken aloud. The staging and the lively interpretation of the actors, particularly with the work on "saying", will make the texts resonate, suggesting without showing, keeping shadowy areas, to open each spectator to his mental images, to his interpretations.
Date
Tuesday 18 July between 5 pm and 5.45 pm.
Location
Salle des Fêtes
38114 Vaujany
Réservation
Inscriptions obligatoires au 04 76 11 11 91 ou 04 76 80 78 14
Pôle Culturel
Address
11 route de la Cour Basse
38114 Vaujany