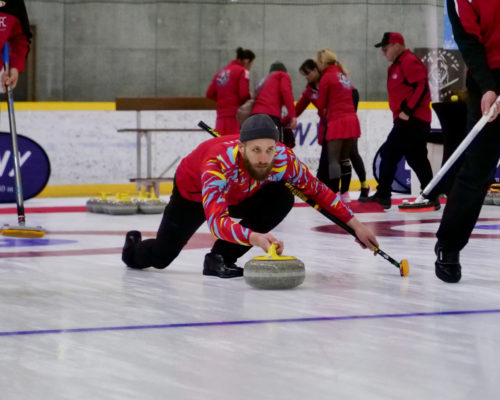 See you at the Vaujany ice rink from 26 to 28 April 2024
We are delighted to be organising the 6th "Challenge Jean-Paul Basset" International Curling Tournament.
organised by the Vaujany curling club "Les pierres de feu".
A curling marathon: this amazing sport, sometimes unknown to the general public, is a captivating precision sport that requires great concentration and strategy.
This tournament will be played throughout the weekend, the equivalent of more than 20 hours of play for the 24 teams from France, Switzerland and Belgium.
For anyone who might be tempted to try their hand at curling, there will be a free introductory session the day before the tournament.
It's an opportunity to discover curling in a fun way and to introduce this fascinating sport to the general public.
To register, email lespierresdefeu@gmail.com
or by telephone on 06 29 02 03 89
Initiation and free entry