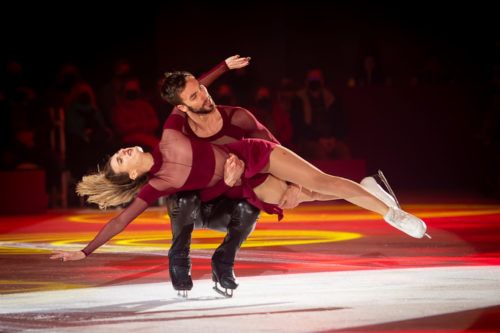 Skating Gala 2022 "Les Etoiles de la Glace"
See you on Monday 19 December 2022 At 7pm - Vaujany ice rink
⛸️See you at the Pôle Sports & Loisirs ice rink for the famous annual skating gala!
An unmissable event in the resort that brings together skating enthusiasts and show lovers.
This gala, broadcast on France Télévision, promises an extraordinary show combining enchantment and acrobatics.
Last year, the presence of Olympic champions Gabriella Papadakis and Guillaume Cizeron caused a sensation!
So, are you ready to (re)-live a magical moment?
Part of the proceeds will be donated to the "Petits Princes" association